Tamiya TA-04.
For me the remote control hobby started with electric RC cars back in the early eighties. My first was a BMW from Robbe. Quickly there came fuel serpents but that wasn't cheap and so after some years I switch over to ships. But once the "virus" is in your system you keep looking towards cars and at one time I came across a cheep tamiya TA-04.
I dont drive it often but when I do I have a lot of fun with it.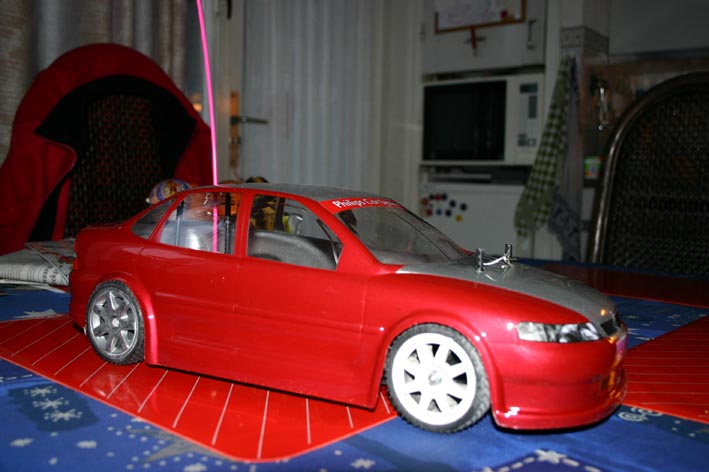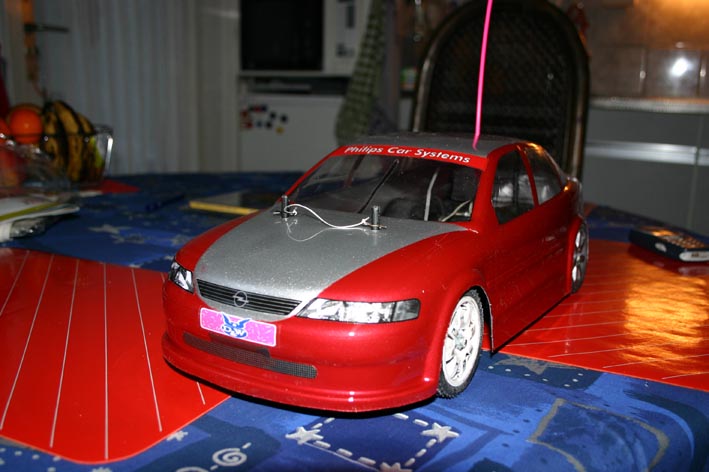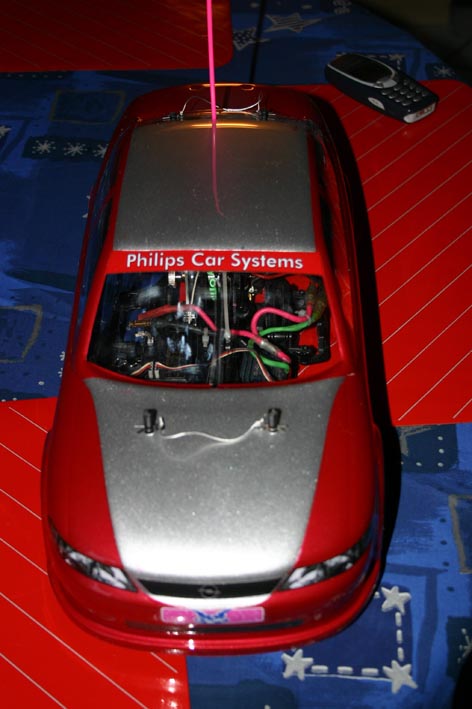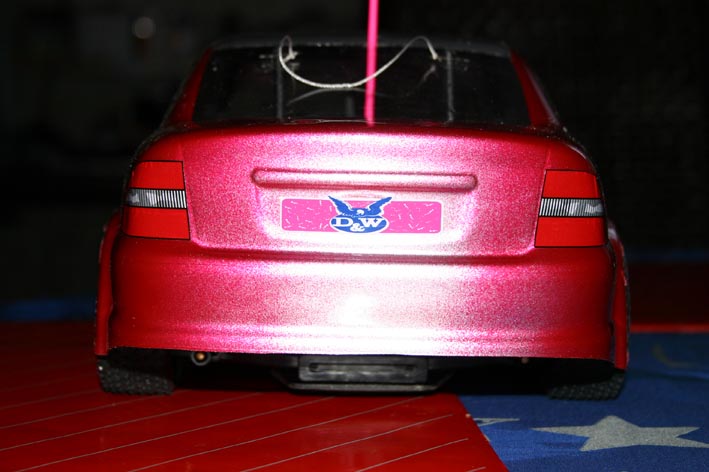 In october 2014 the TA04 got a big refurbishment and some parts were replaced. The rear differential is completly refurbhised with new gear and new diff joints, the gear was damaged by a stone and the joints were worn down.
In the front area there was one kingpin missing so all four were replaced.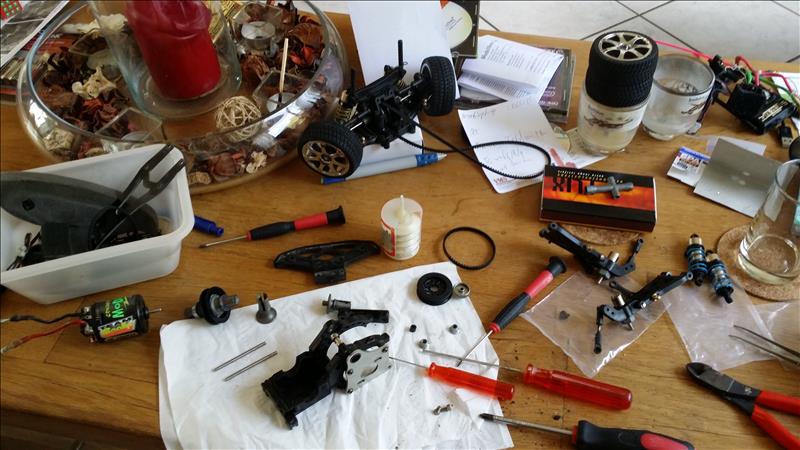 Refurbishment in full progress, everything is cleaned and rebuilded.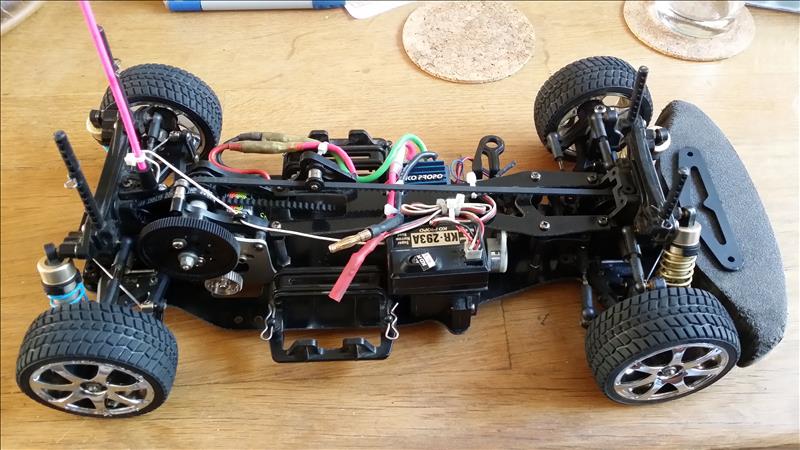 The result of the refurbishment, all is clean and driving is improved. During the rebuild I setup both the front and the rear diff differently.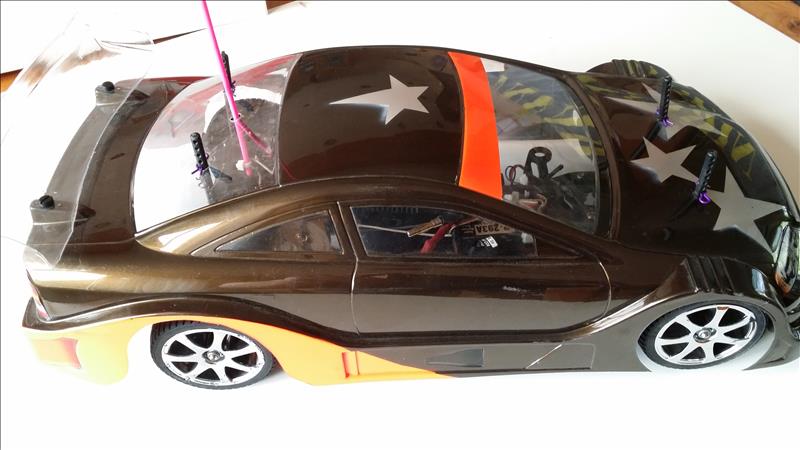 The race astra body.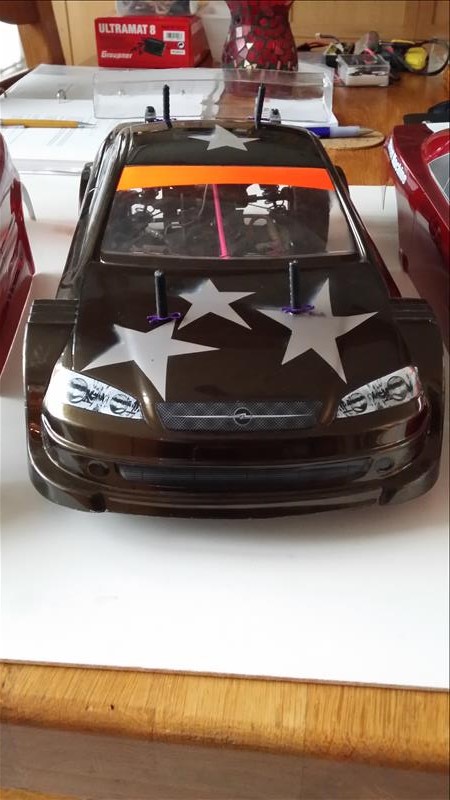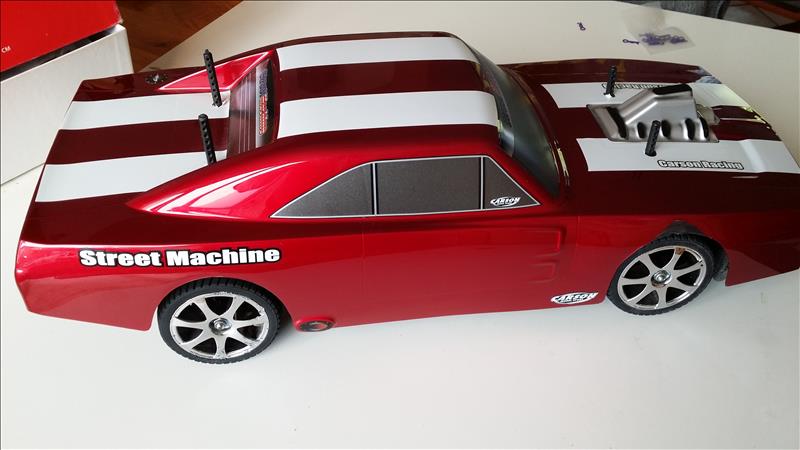 the custom racer body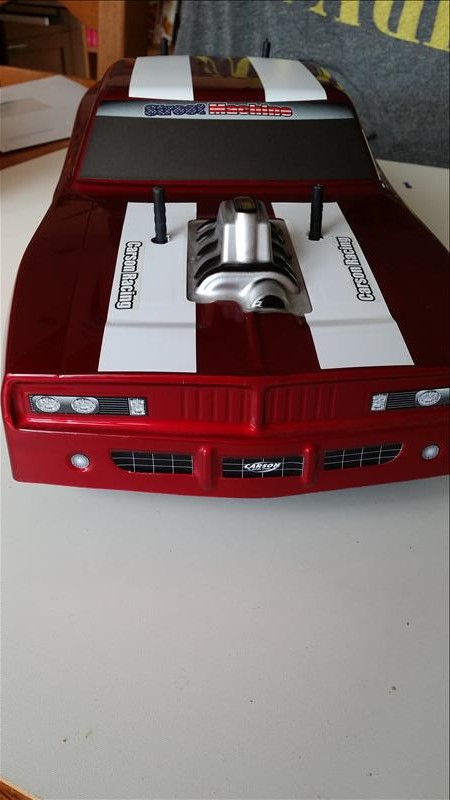 The current three bodies next to each other.