Glueing the shafts.

The shafts are just standard version on which a vertical plate and axle is soldered. To this axle are the Nozzle and ruder attached. Every shaft has a support towards the hull.
After marking the middle and the holes for the shafts making the holes with the drill was next step.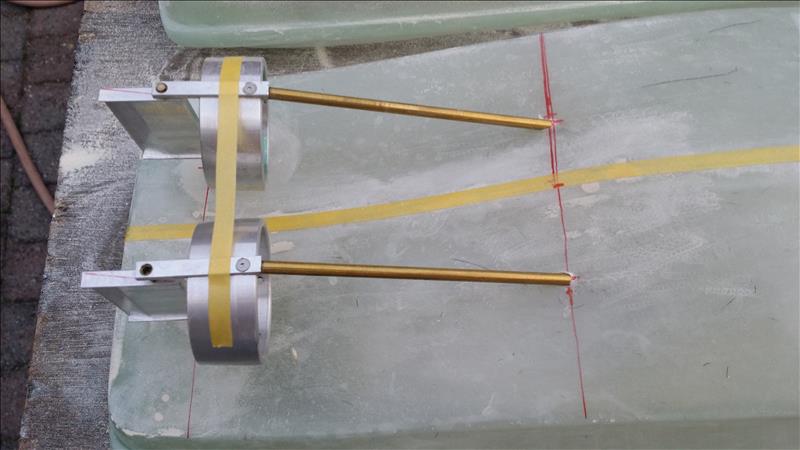 To get the shafts on the right distance during glueing I made a distance-plate.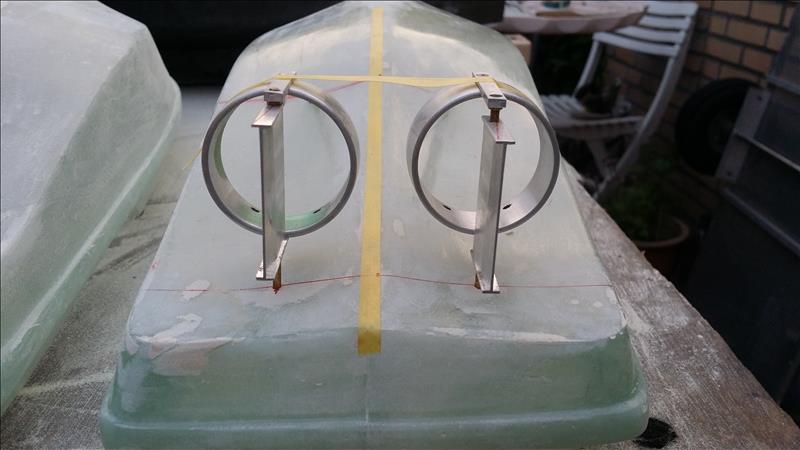 The holes for the ruders are also drilled and the shafts of the ruders were glueed together with the shafts. Everthing is glueed with a 2-component glue with a curing time of 24 hours, this gives you enough time to fix everthing on the right place