Interior wall.

The original vessel has in the wheelhouse a kind of extra wall underneath the windows and I will make this also, it will be part of the hiding the upstanding barrier to prevent water getting inside the hull.
These extra panels will also be made with circuitboard material and soldered to the wheelhouse, at the front there will be a dash including instruments. If possible thats also the place to hide lightning en electronics so I don't have to get a lot of wires between hull and wheelhouse.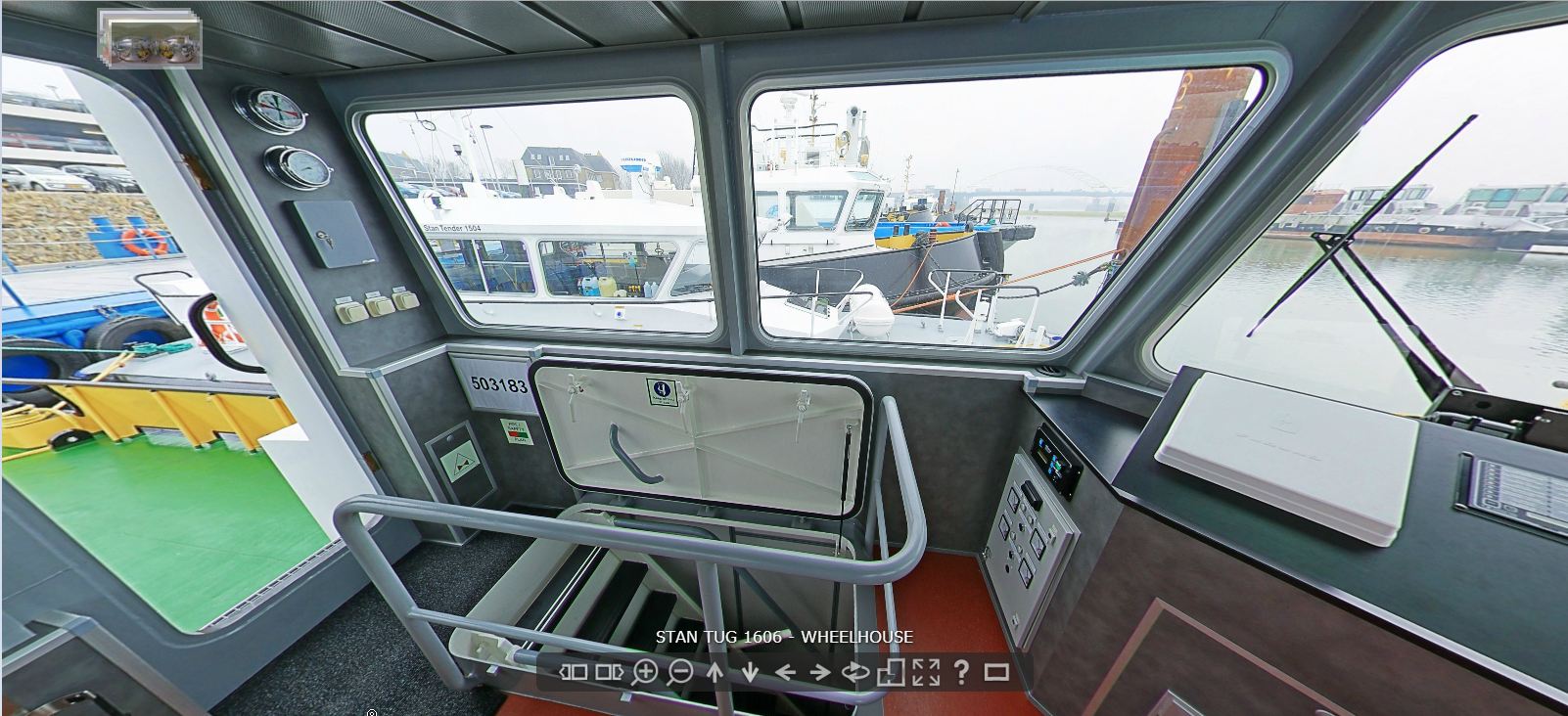 A view of the leftside of the wheelhouse interior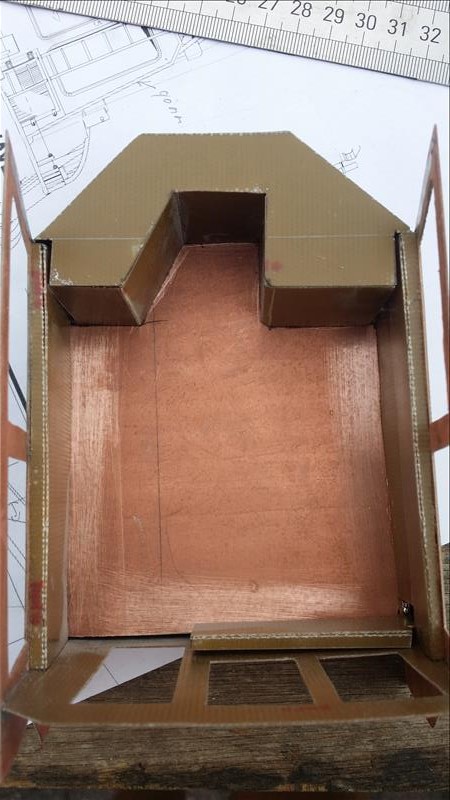 The sidewalls and dash in the model.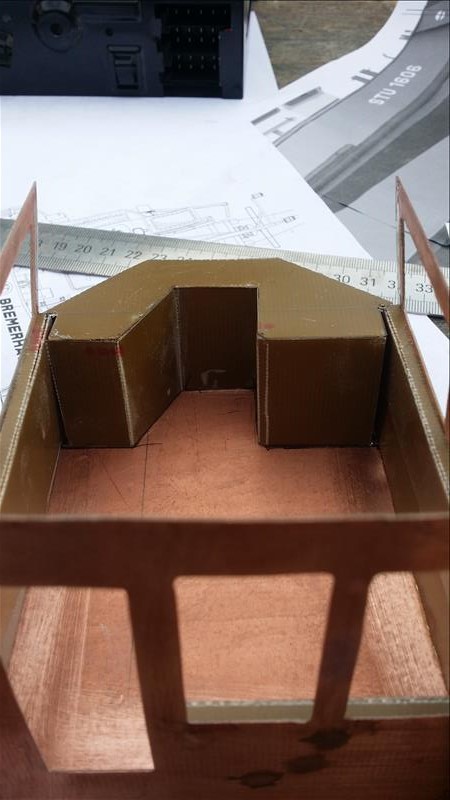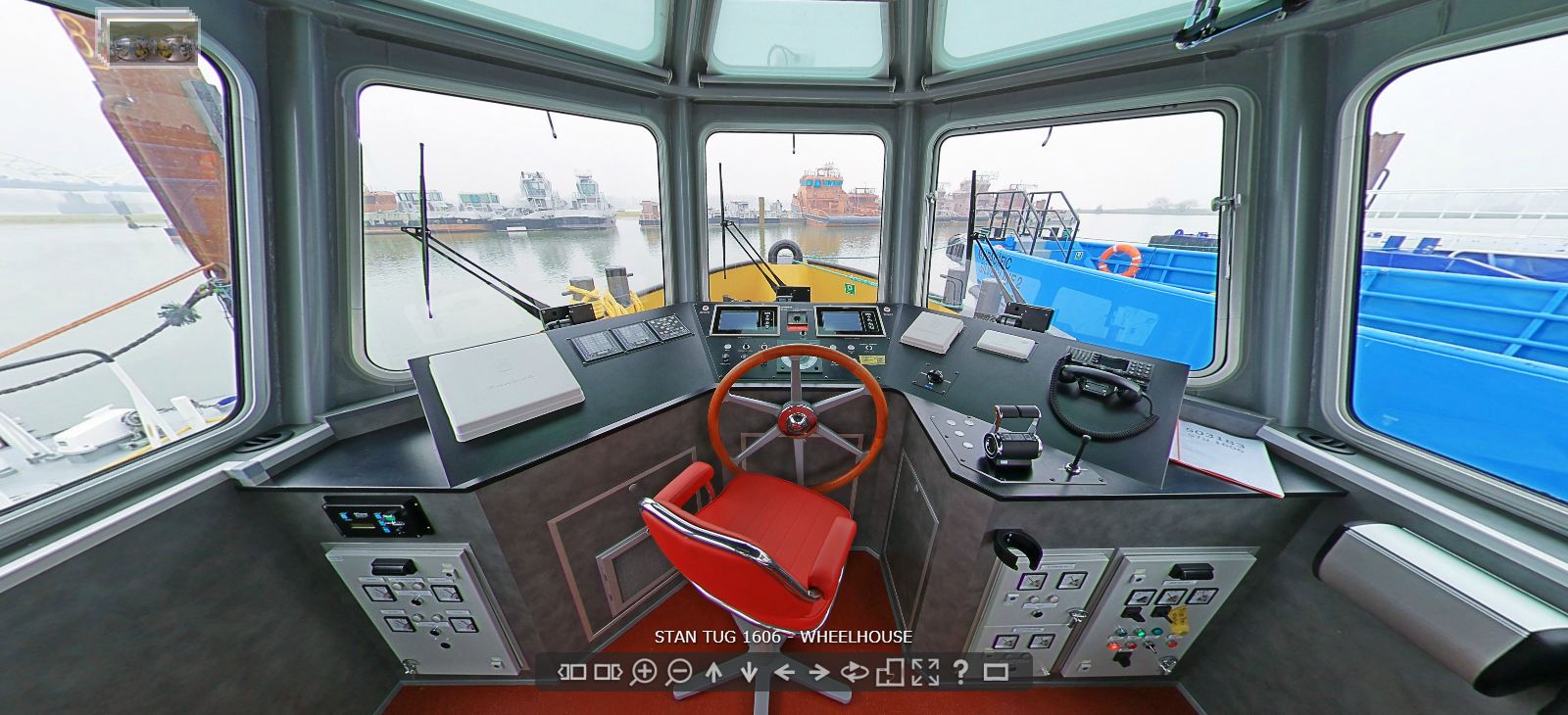 Original wheelhouse dash