Bochum 2004.
At the start of the year I was invited to a demo in the German town Bochum where there was a big water to sail.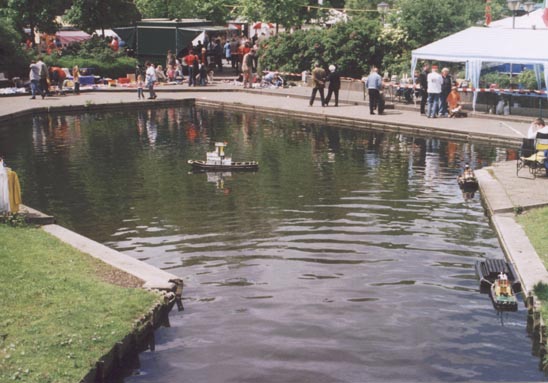 From this harbour you could go to the big water, over the "river" was a bridge.
The beauty of this water was that you could walk around the pond and let the model sail for a longer time.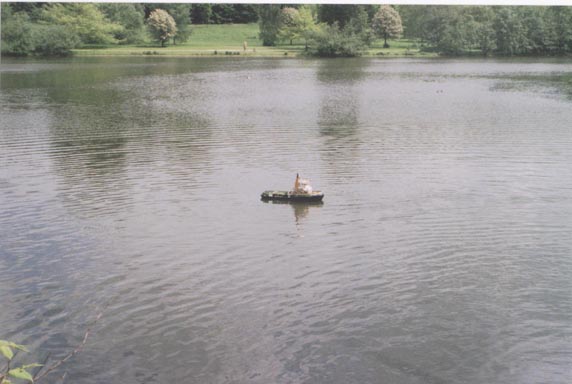 Standing on the bridge gave you a good view while operating the model.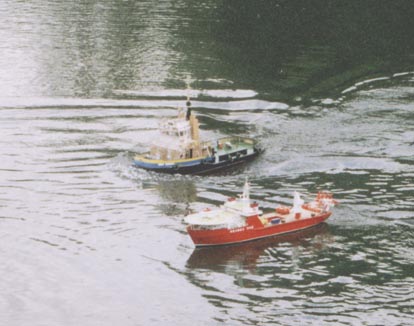 The advantage of a big pond is the posibility to let model sail a full speed and this gives a realistic image.