Traxxas Slash 4x4 1:10.
In september 2014 I bought a used Traxxas Slash 4x4 1:10 on a auction site for a reasonable price. After some mails to the previous owner the car was handed over to me and the fun could begin.
The model was a complet kit with 2s lipo battery, transmitter and charger. So it took only a charge of the lipo and the driving fun had begun.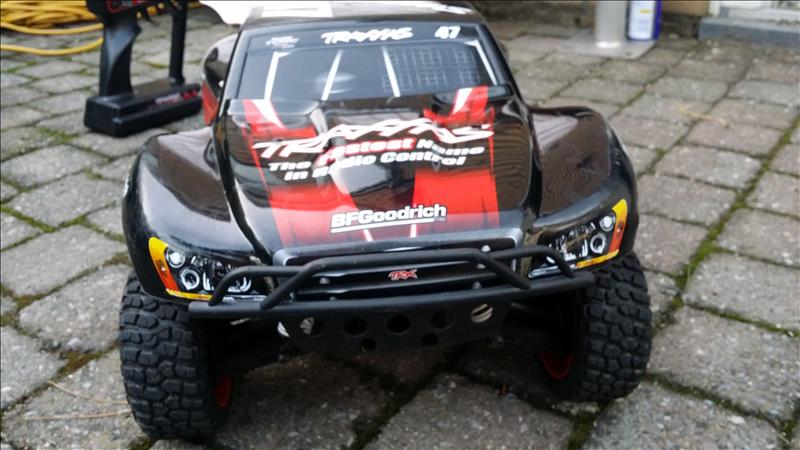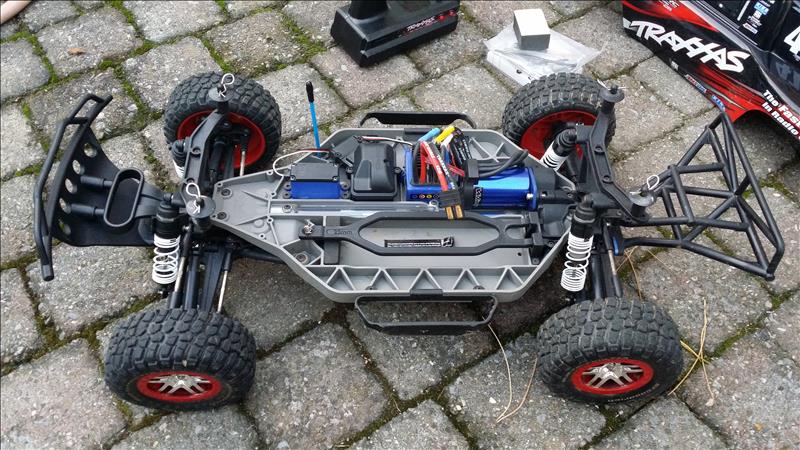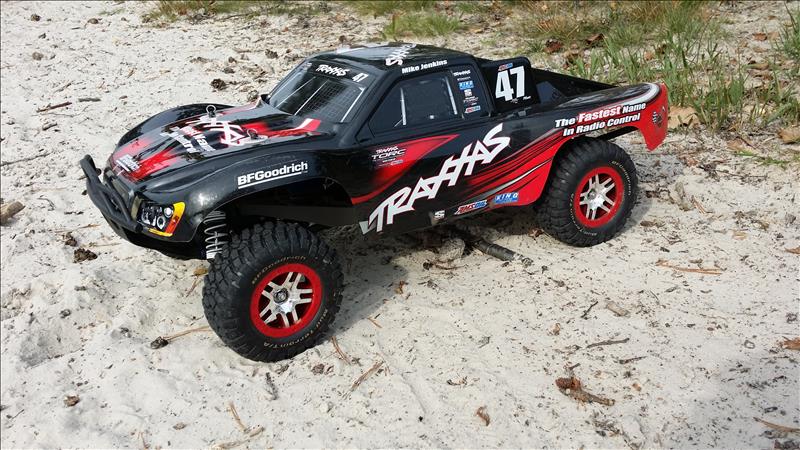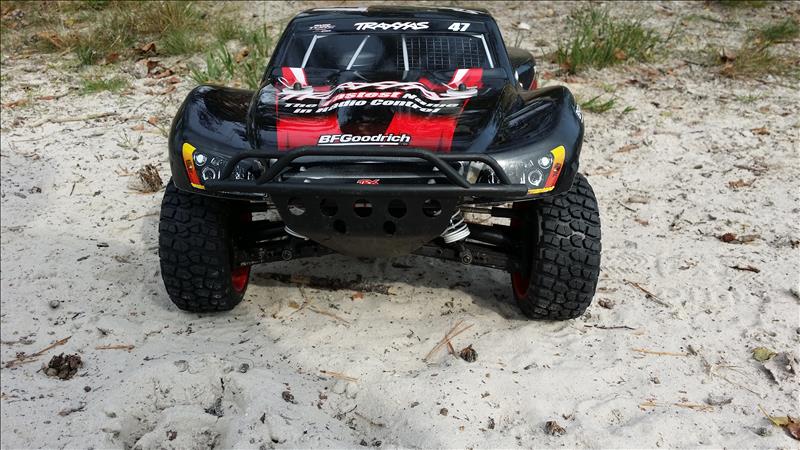 After a couple of days I drove on tarmac, grass and sand. Some minor adjustments will be done to get a good drive. Understanding the traxxas transmitter and setting it up the way I like is the next thing I need to do. Then a 3s lipo will be a next step to get real speed out of it.